Complete Engine + Gearbox Honda Accord K20A6 68205KM - K20A6
Used K20A6 engine from Honda Accord
68205km assets. the engine works perfectly.
the engine is sold complete with accessories such as "alternator, AC compressor, manifolds, wiring and ECU + Manual gearbox.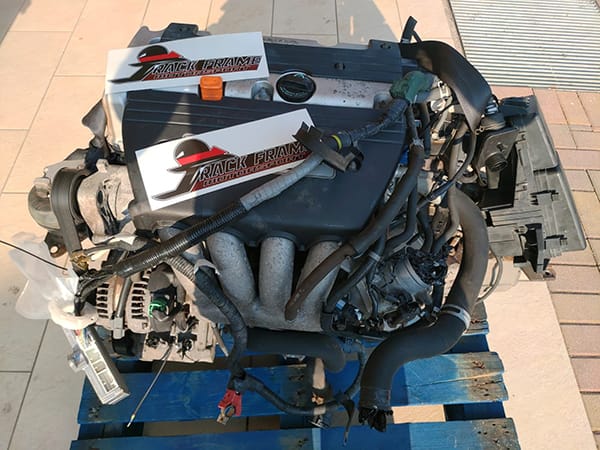 All our engines derive from crashed or impounded cars, but in perfect working order.
We import directly from Japan.
We only deal with CERTIFIED low mileage engines
Before being removed, our engines are tested.
We are the only ones in Italy to issue an invoice with a StartUP Guarantee from the date of receipt.
Our motors are shipped on insured pallets and delivered in 24 / 48h
Timing for receipt of the goods about 10 days.
For any questions or info Contact us