Coilover Springs Tein S.TECH AUDI A4 QUATTRO B7 SKJ30-AUB00 - S-Tech
Springs are an excellent step towards suspension tuning. They offer approximately a 1.5 inch drop for a more aggressive
appearance and increased road holding capability. Designed to be used with OEM or OEM replacement shocks. Each application is road
tested in North America for the proper balance between performance and comfort. Comes with a 1 year limited warranty, spring length
is guaranteed not to sag more than 5mm, and be clear of any manufacturer defects.
• Chrome Vanadium SAE9254V Construction
• Progressive Spring Rate Design
• Includes Silencer Rubber on certain applications
• Green Powder Coat Finish
• Developed to be used in conjunction with OEM dampers
• 1-year Manufacturers Defect and Sag Warranty
Covers over 5mm sag, breakage, deformity, and noise.
Does not cover powder coat finish and rusting.
- The images are examples, refer to the product title.
-For info Send us an email.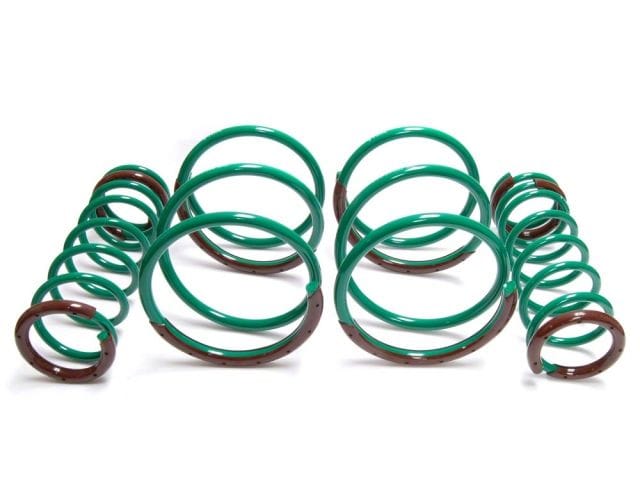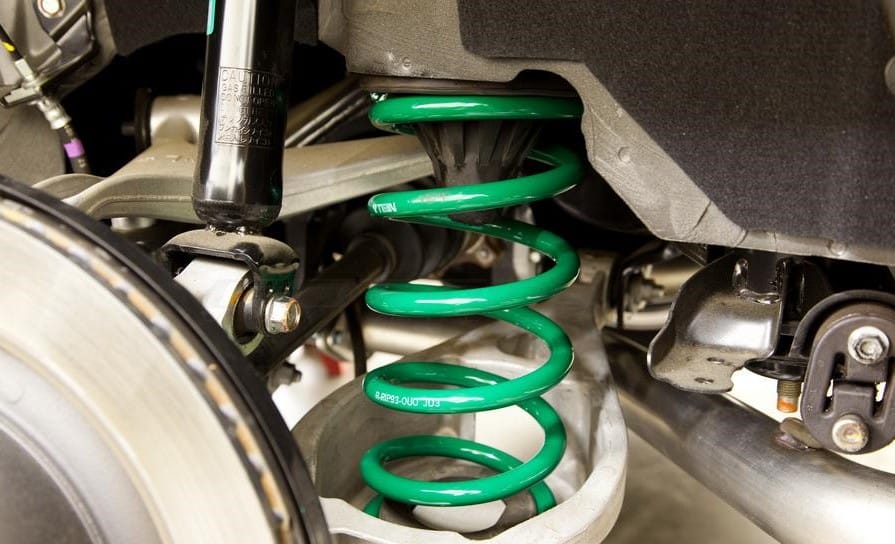 technical information Springs
Lowering from standard Front height "mm"
-39
Lowering from standard Rear height "mm"
-27
Spring Rate Front KG
5.9